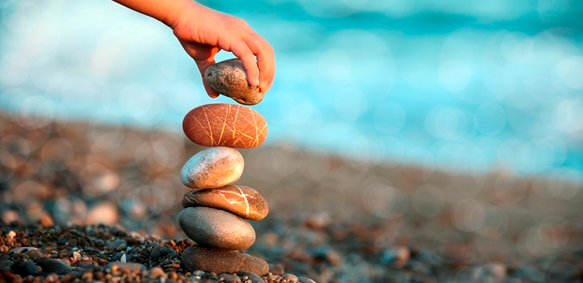 Why Bangladesh a preferred destination of apparel sourcing
There are innumerable people who haven't visited Bangladesh but felt its warmth by the virtue of world-class apparel made in the country. Garments with "Made in Bangladesh" tag reach people of all ages in around 160 countries, keeping them warm during winter, comfortable in summer and trendy in autumn. Bangladesh is the second largest ready-made garment exporting country in world and a prestigious brand in the global apparel market.
World-class safety: Bangladesh is now known to the world as a model for workplace safety in the garment industry. Our industry has been praised both locally and globally for achievement in workplace safety. Three safety platforms—Accord, Alliance and National Initiative – were initiated by global brands, the Government and ILO to ensure safety of the apparel sector. More than 3800 export-oriented garment factories have been inspected for building, fire and electrical safety and recommended safety repairs where necessary. Moreover, the inspection and remediation reports are posted in a publicly accessible websites, making the changes transparent and credible. The Alliance program has been wrapped up in December 2018 after successfully completing factory remediation works. The Accord program is now in the transition phase. The factory safety status updates are available in a publicly accessible website, making it easy for anyone from anywhere in the world to check the safety status of the factories. Such level of transparency in working condition can hardly be found anywhere in the world. Besides, Remediation Coordination Cell (RCC) has been established by the Government with support from ILO to function as a self-sufficient national authority to monitor and maintain safety standards in the apparel industry.
Social Compliance and Workers Welfare:
We have made remarkable progress not only in workplace safety but also in workers' rights and welfare. The minimum wage for garment workers in Bangladesh has recently been increased to BDT 8000. Minimum wages have been raised by 381.35% since 2010.
The Labor Law was amendment twice since 2013 making it more favorable towards protecting workers' rights and ensuring their welfare. Under the amended law workers are free to form trade union without informing the management. Moreover, the implementing rules for the labour law were issued providing directions for formation of safety committee and creation of a welfare fund for workers. Besides, 5% minimum annual wage increment and 2 festival bonuses every year have been made mandatory by the Law.
Hub of Green Factories: Bangladesh has the highest number of internationally certified Green garment factories in the world. We have now 73 green factories certified by the United States Green Building Council, of which 20 are Platinum rated. Moreover, seven of the top 10 LEED certified factories are located in Bangladesh while 300 more factories are in the process of getting USGBC certification.
Diligent workforce: Efficient workforce is a major strength of the RMG industry in Bangladesh. The country has a vibrant and young population with 56.7 million economically active people who are asset to our industries, especially the RMG sector which is largely dependent on human resources.
Resilient Entrepreneurs: Bangladesh has talented entrepreneurs who are resilient and forward-looking. Their unbeatable adaptability to the changing scenario of the global apparel industry is a major reason behind the success of the garment sector. Our entrepreneurs are always proactive and prompt at making plans and taking steps to keep pace with the ever changing market demand. Building the modern green garment factories including the world's highest rated Green garment factory in Bangladesh is an epitome of their prudent entrepreneurship.
Quality and Commitment: One of the important reasons why global brands and retailers prefer Bangladesh for sourcing garments is that we have a good reputation of keeping the commitment of timely shipment and ensuring quality of products. Thus we have been able to earn the confidence of the renowned global brands. Increasing presence of global apparel buyers reflects their confidence and long-term commitment to us.
Skills development: We know that skilled workforce is a prerequisite for taking the industry forward. Bangladesh is increasingly moving to high-end apparel products, which has created demand for workers skilled at manufacturing the value-added apparel items. Several skills development programs, including Skills and Training Enhancement Project (STEP) and Skills for Employment Investment Program (SEIP) are being run across the country to provide training both at worker- and management-levels and equip them with necessary skills. Besides, RMG and Textile Industrial Skills Council (RTISC) and the Centre of Excellence for the Bangladesh Apparel Industries (CEBAI) have been established to facilitate skills development in the country.
Huge number of factories: Bangladesh is in an advantageous position with more than 3500 garment factories, which help us to take bulk orders from buyers from all over the world. Moreover, the apparel factories have grown up in the form of cluster which extends across a small geographically small area, facilitating quick transportation of garment products.
Support of backward linkage industry: We have also strong support of backward linkage industry. Now we are almost self-sufficient for knit fabric as more than 90% of knitwear fabric is manufactured locally. Besides, our woven fabric manufacturing and processing capacity is also increasing.
Integration of R&D: Bangladesh is taking strategies to ensure long-term growth through penetrating higher market segments, fashion and innovation. The country is gearing up to cater to the need of high-end and branded fashion segments. In recent years export is being expanded to other items like - suits/blazers, lingerie, active-wear and outerwear, and non-cotton items. The country is also exporting Denim of basic, mid and high-end segments in all major markets.
Technology up-gradation: Our factories are increasingly moving from semi-automatic to more automatic industry using sophisticated machines, technologies and software to facilitate the fast and vast growth of RMG and textile industry. Low liquor dyeing machine, Ozone washing machines, auto trimming, Zaquard machine, SAP, ERP like technologies have already become popular. Most of our new generation factories are equipped with sophisticated technologies, able to handle top quality products of diverse styles, making the product price competitive as well.
The global brands and buyers who have been doing business with our apparel industry already know it very well how much committed we are about our quality and commitment, and we are determined to make the relationship stronger in the coming days. We also warmly welcome those who are interested to have business with us but yet to start. We want to grow with you.