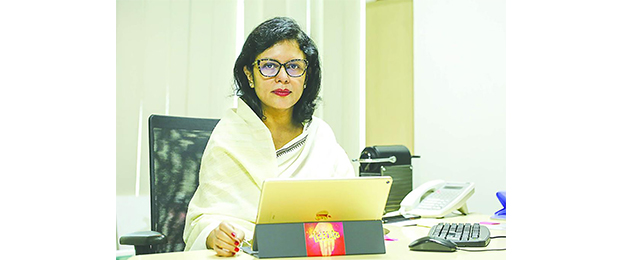 President's Profile
Dr. Rubana Huq
President, BGMEA
In 2019, Dr. Rubana Huq became the first elected female President of Bangladesh Garment Manufacturers and Exporters Association (BGMEA). Rubana is the Managing Director of Mohammadi Group and has been in the position for the last twenty-two years. The group is engaged in energy sector, readymade garment sector, media, real estate and software export. The group exports one and a half million pieces of ready-made garments every month of which women manufacture 75%. She sits in the board of Asian University for Women, an international institution, where 150 garment workers are enrolled in the graduate program. She heads Sharaf Memorial Trust and Annisul Huq Foundation, of which the first supports the education of the workers' children through three schools that the trust has and the second awards scholarships to outstanding performance in journalism, special needs education, entrepreneurship, urban planning and environment. Rubana Huq has a PhD degree in English Literature from Jadavpur University, India. She is also a poet, having won the SAARC literary award in 2006 and was chosen as one of the 100 women chosen by BBC for the years 2013-2014.
Twitter: @rubanah
LinkedIn: Rubana Huq
Instagram: Rubana Huq
https://en.wikipedia.org/wiki/Rubana_Huq
.
President
Video
Photo
Social Media
Keep yourself informed with up to the minute news, events and opinions via our Social Media channels.
Latest news