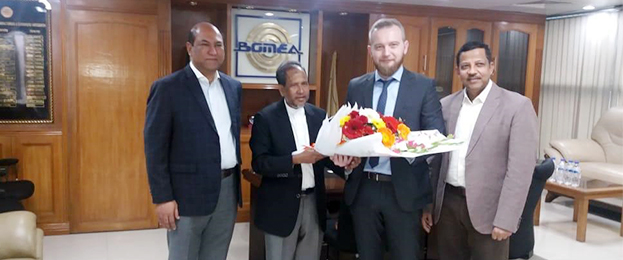 Bangladesh readymade garment sector safest in world: BGMEA 1st VP
"At present Bangladesh readymade garment sector is the safest in the world," claimed M.A. Salam, First Vice President, BGMEA in an interview with Time Magazine from London at the BGMEA Chattogram office.
He also urged the foreign investors to visit Bangladesh for availing the prevailing opportunities and use the prospects of Bangladesh for their investments.
Video
Photo
Social Media
Keep yourself informed with up to the minute news, events and opinions via our Social Media channels.
Latest news