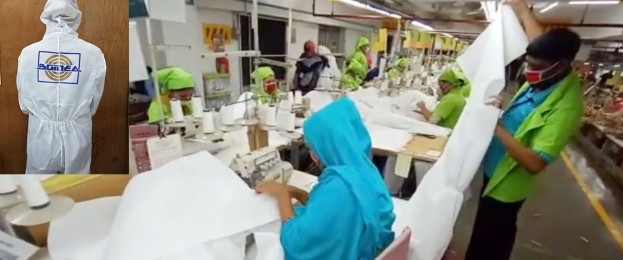 Gazipur Civil Surgeon expresses thanks to BGMEA for PPE donation
Gazipur Civil Surgeon expressed thanks and gratitude to BGMEA for donating personal protective equipment (PPE) and masks in a bid to ensure safety of the health-service providers to fight against COVID-19.
In the wake of Covid-19 pandemic, BGMEA has donated PPEs and masks to healthcare personnel including doctors, nurses and hospital workers in Bangladesh. The trade association also distributed PPEs among other important services providers including law enforcement agencies.
Video
Photo
Social Media
Keep yourself informed with up to the minute news, events and opinions via our Social Media channels.
Latest news