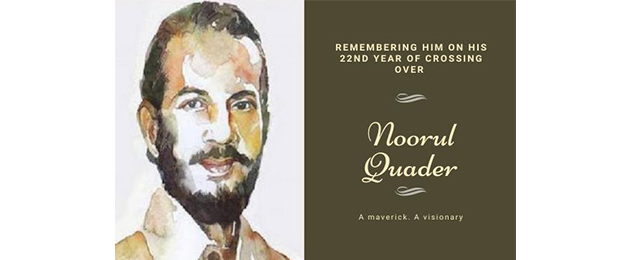 Remembering the pioneer of Bangladesh's Garment Industry
With due respect, we remember and pay tribute to M. Noorul Quader, the pioneer of RMG industry in Bangladesh, on his 22nd year of passing away.
Mr. Noorul Quader was a valiant freedom fighter, the first Establishment Secretary of the Mujibnagar Government, and the Founder Chairman of Bangladesh Parjatan Corporation.
Mr. Noorul Quader, who set up the first readymade garment industry in 1978, passed away on 13 September in 1997.
Video
Photo
Social Media
Keep yourself informed with up to the minute news, events and opinions via our Social Media channels.
Latest news